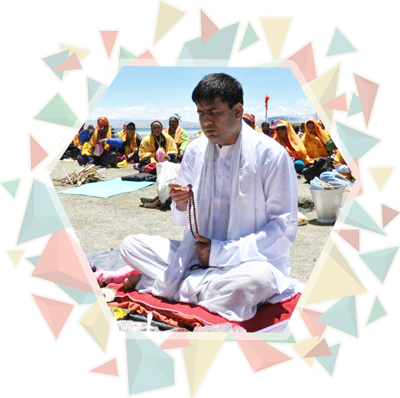 SADHANA Extracts
Through Sadhanas even impossible looking tasks are accomplished. Basically Sadhanas aim at confluence of two energies – that of the subconsciousness and that of the deity who is propitiated through a ritual. The propitiation is done through Mantra chantings which are special divine incantations to which the divine forces respond very quickly. But sometimes even this combination may fail specially if the Sadhak is weak willed. In that case one needs a powerful Guru whose divine powers can boost one's will to amazing levels. Such a Guru is Paramhans Nikhileshwaranand who has gifted hundreds of Sadhanas to thousands of Sadhaks and whosoever tried them with devotion got the highest level of success. This transfer of Divine Energy from Sadguru to Sadhak is Diksha.
Knowledge is Power Supreme and True Knowledge knows no bounds. Knowledge increases by spreading, and it banishes the darkness of ignorance, superstition, misbeliefs and fear. Every issue of magazine contains a multitude of articles on Sadhnas, Mantras, Tantras, Yantras, Ayurveda, Kundalini, Palmistry, Hypnotism, Numerology, Astrology etc.Some Sadhna articles extracted from various issues of magazine and books penned by Revered Gurudev are presented here. You should read the magazine for complete details on Sadhanas and other articles.
Thousands of different Sadhanas have been published in various issues of magazine. There are hundreds of different Sadhana Procedures (Vidhis) to accomplish same Sadhana. Some Sadhanas extracted from latest issues of magazine are listed below.